"First impression is the last impression" is a common phrase we hear and it actually is very true. So many times we remember visiting someone's house or just going till the ante room and even years later we say,' their house was nice'!!!
So our focus in this blog is going to be that first area of the house which one sees as they enter or can see even if they do not really enter! A foyer is one of the most integral parts of any house.That's what a visitor notices first. Foyers often lead to living spaces or dining areas. It can be a tiny space or a hallway that leads you to the main room. Foyers are where you welcome your guests for the first time. People often neglect foyer designing and drive their focus on other aspects of the house.
We have brought for you some simple yet fascinating ideas that will enchant everyone who enters your home through the foyer. Keep reading:
Make a lasting first impression with these valuable design tips on foyer areas.
Foyer tips for your home
Add a console table
Accessorize the wall
Install cabinets
Mirrors
Install seating
Lighting
1. Add a console table
Storage is our guilty pleasure. We cannot stop ourselves from cluttering every space that is available to us. Due to limited space, this cannot be avoided. That is when console tables act like superheroes.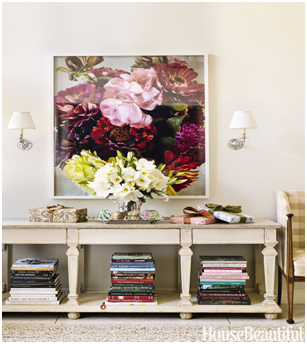 They are highly functional and add an element of elegance to the foyer area. Console tables can be used to store newspapers, mails, small tidbits and the works! You can invest in a console table that matches the theme of your interiors. You can also subtly accessorize these tables with glass showpieces, lamps, paintings, mirrors, and so on.
2. Accessorize the wall of your foyer
Accessorizing the wall of your foyer can turn it into a completely different place. You can go for a textured wall, get wallpapers installed, hang beautiful paintings and artifacts on it. With limited space, elevating the appearance of the wall works like magic and gives your foyer a trendy and resplendent look. Go for a textured wall if you like minimal designing. A textured or a patterned wall is enough to elevate the appearance of your normally plain foyer.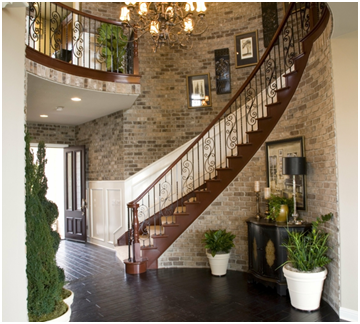 3. Install cabinets
If functionality is the supreme choice for you, consider installing cabinets on the walls of your foyer. This will help you store extra items efficiently and you can add elements of mood lighting to make them stand out. Cabinets can also be paired with seating for extra functionality. You can place showpieces on your cabinets to enhance their looks.
4. Mirrors
Who does not like classy mirrors at the entrance of any house? Mirrors exude luxury and regality. They add a touch of elegance to any space. Mirrors come in all sizes and shapes, you can go for patterned mirrors or massive running mirrors, depending on the space available in your foyer.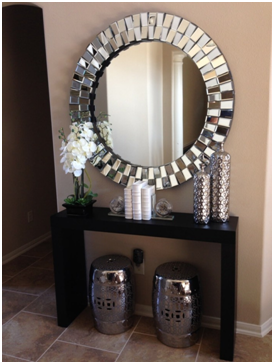 A simple mirror design can effectively increase the ambience of your foyer. Mirrors can be combined with warm lights to further enhance the design and appearance of your foyer. Mirrors have the uncanny ability to make a space look bigger than it already is. This will create an illusion and make your foyer appear bigger than it actually is.
5. Install seating
The foyer acts as a waiting area for visitors, a lot of times. Installing seating in the foyer, therefore, can be a very thoughtful gesture. You can place small couches under the console table or install cabinets that have seatings along with them. It is high in efficiency and visitor-friendly.
6. Lighting
The right lighting adds a rich character to your foyer. It has the power to completely transform a space. Lighting can make a room look royal and sophisticated within a minute. It definitely elevates the ambiance of any room and makes it look breathtaking. If you have a massive foyer, you can consider installing a beautiful and extravagant Chandelier to add to the visual delight.
So do try to utilize these tips and tricks to enhance the appearance of your foyer and let your guests remember your home for a long time.