We live in an era where everyone takes interior design seriously. A brilliant design amps up your living space and fills your home with a lively verve. It creates the perfect ambience and aura.
Every wall design tells a story and gives any room a rich character. Wall designing is one important aspect of interior designing. Walls take up the majority of space in any room. Wall designs should not be ignored as they dramatically transform your living space.
Long gone are the days when solid and boring colors adorned the walls of people's houses. It is time to think avant-garde and surprise yourself pleasantly.
We have 16 of the most captivating wall designs and patterns for you to choose from. These designs are evergreen and sophisticated, they will definitely up your design game. Go ahead and read for yourself, you will definitely thank us later. Continue reading:
The Best wall designs and patterns for your home:
Color blocking
Brick wall
Marmorino finish
Beading
Copper strings
Textured wall
Wooden wall paneling
Collage
Empty frames
Concrete
Tiled wall
Geometric patterns
Murals
Mirrors
Paint
Stone walls
1. Color blocking:
The only way solid colors can look chic is when they are color-blocked. This can be executed in the form of uncomplicated geometrical figures. It is extremely popular for its ease of execution.
The character of your room will totally depend on the color palette you are going for. For an idiosyncratic vibe, go for bright and resplendent colors. If you want a sophisticated verve, go for subtle and elegant colors. Color blocking is for everyone, just choose a color palette that best suits your taste.
2. Brick wall:
This is for everyone who wants their interiors to exude freshness and modernity. This design looks good everywhere. The brick wall is very versatile. It is not only used in homes, but also in restaurants, lounges, and so on. It is simple to execute and looks very contemporary.
3. Marmorino finish:
This design is one of the oldest designs. It was popular during the reign of the Roman empire. It gives any room a rustic and rich character. The plaster is composed of crushed marble and lime putty and can be infused with various tints and tones to suit your desired color palette. If you love the architecture from the islands of Rome, this design is for you.
4. Beading:
Beading is easily the most popular wall design. It can be incorporated into any part of your house and you do not have to worry about how it will turn out because it always turns out unique.
5. Copper strips:
Simple yet majestic. They give an unparalleled charm and regality to your space. If you are someone who finds sophistication in simplicity, this style is for you.
6. Textured wall:
This is one of those styles that are extremely simple to execute and definitely accentuates the walls. Textured walls look good for any color palette, be it subtle or eccentric shades.
7. Wooden wall paneling:
Wood never goes out of style. Wood is the most versatile component of interior design. It is not only used to make furniture but can be extended to walls as well. Patterned wood wall paneling gives a stylish and intricate appeal to walls.
8. Collage:
Wall collages give an unparalleled sense of homeliness and comfort. You can choose from a cornucopia of collages, posters, postcards, and so on. It adds a personal vibe to your space and carves a cozy niche.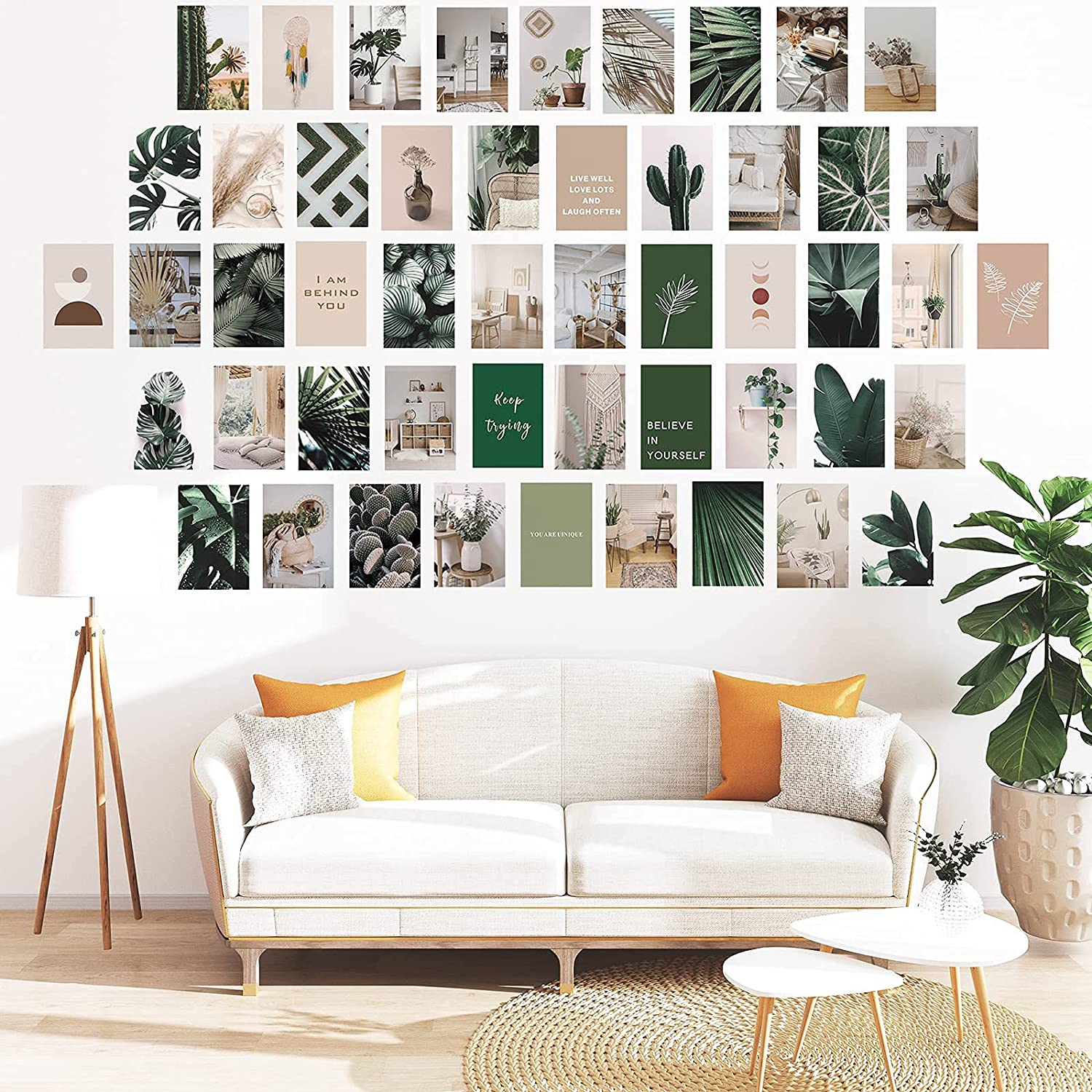 9. Empty frames:
Putting up empty frames on walls with solid colors make for the most interesting and economical wall designs. Choose monotone frames of different shapes and sizes for the best effect.
10. Concrete:
Gone are the days when concrete was used just for construction ventures. Today concrete wall designs provide your space with a very individualistic rustic arbor.
11. Tiled wall:
Tiles are not just for bathrooms and kitchens. They can be incorporated into any room. They add a unique fun element to any room and are very easy to maintain.
12. Geometric patterns:
Geometric patterns are fun and evergreen. They certainly do not look run of the mill.. You can incorporate simple geometric patterns or think out-of-the-box and incorporate unconventional patterns into your space.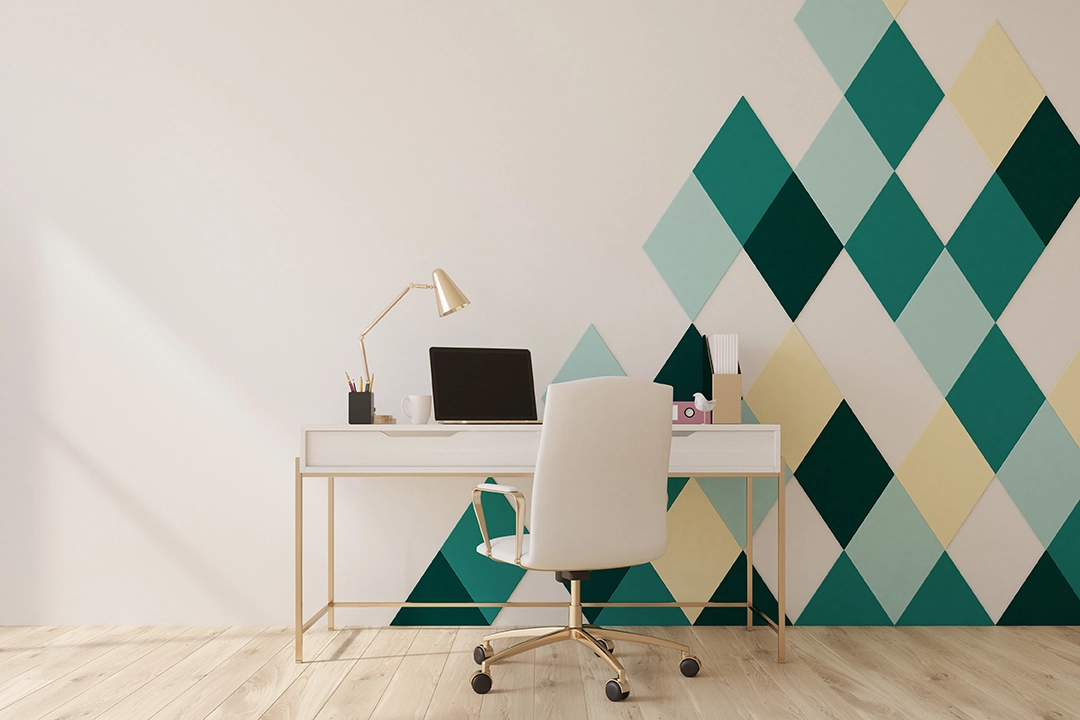 13. Murals:
Convey a story through your walls. Murals are for those who want to incorporate artistic elements into their homes. They look beautiful and quaint.
14. Mirrors:
Mirrors are the best accessories for walls. Pair a few different mirrors together and this will not only be functional but enlarge the space as well.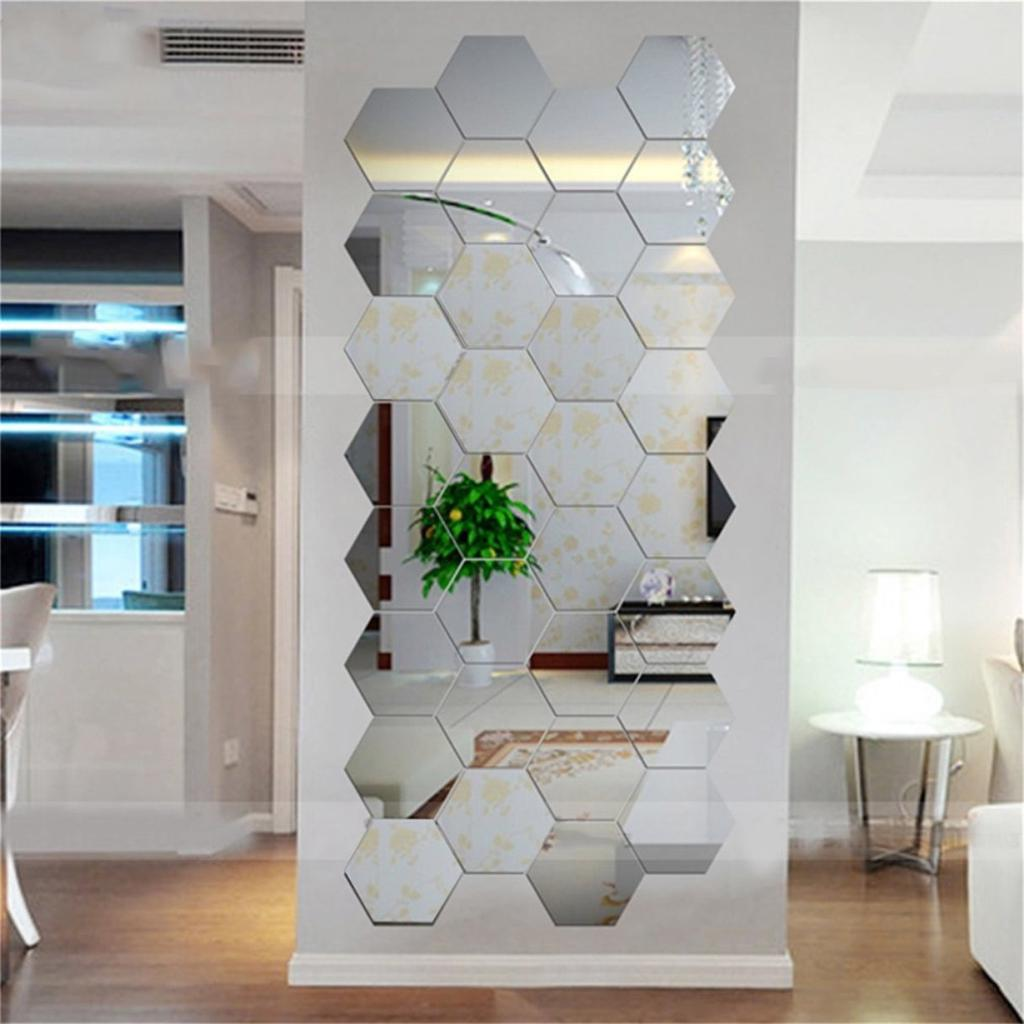 15. Paint:
A simple layer of paint never goes out of trend. Use the best quality paint and experiment with different hues. You can decide themes like Autumn, spring, and so on for your home and finalize the color palette based on that.
16. Stone walls:
We all love a blast of royalty in our homes. Stone depicts  royalty, luxury, and regality. It exudes grandeur. You can go for simple stone slabs or intricate carvings.
So this was an exhaustive list of wall patterns and ideas from which you can choose and elevate your home. These will definitely help you make your place stand out.