In today's digital age, smart technology has become an integral part of our daily lives. Not only does it enhance convenience and security, but it can also add significant value to your home. Smart home features are becoming increasingly popular among homeowners and buyers alike.
Whether you're looking to sell your property or simply want to increase its worth, incorporating these tech-savvy amenities can be a smart investment.
Here are nine smart home features that can improve the value of your home.
Smart Smoke Detectors
Smart Door Locks
Smart Sprinkler System
Smart Home Security System
Smart Security Cameras
Smart Thermostat
Smart Garage Door Opener
Smart Home Lighting
Smart Appliances
1. Smart Smoke Detectors
Safety is paramount in any home, and smart smoke detectors take it a step further. These devices not only sound an alarm in case of a fire but also send alerts to your smartphone. This feature is highly appealing to homebuyers who prioritize safety and convenience.
2. Smart Door Locks
Smart door locks offer keyless entry, allowing homeowners to control access to their homes from their smartphones. You can issue virtual keys to guests, monitor who enters and exits, and even lock or unlock your doors remotely. These features are especially attractive to tech-savvy buyers.
3. Smart Sprinkler System
A smart sprinkler system ensures efficient watering of your garden or lawn. It can be controlled remotely and often adjusts watering schedules based on weather forecasts. Homebuyers who value a well-maintained yard will appreciate this feature.
4. Smart Home Security System
A comprehensive smart home security system includes not only door and window sensors but also motion detectors and alarms. Many systems offer 24/7 monitoring and can send alerts directly to your smartphone. These systems provide peace of mind and can increase your home's value.
5. Smart Security Cameras
Smart security cameras, often integrated into the home security system, provide real-time video surveillance. They allow homeowners to monitor their property from anywhere, a feature highly sought after by those looking for enhanced security.
6. Smart Thermostat
Smart thermostats, like the popular Nest and ecobee models, learn your heating and cooling preferences and can be controlled remotely. They can help save energy and reduce utility bills, making your home more appealing to environmentally conscious buyers.
7. Smart Garage Door Opener
A smart garage door opener allows you to open and close your garage door from your smartphone. It's a small convenience that can make a big difference for homebuyers who value security and ease of use.
8. Smart Home Lighting
Smart lighting systems offer customizable lighting control, allowing you to set the perfect ambiance in your home. You can adjust brightness, color, and even create lighting schedules. These features can enhance the aesthetic appeal of your property.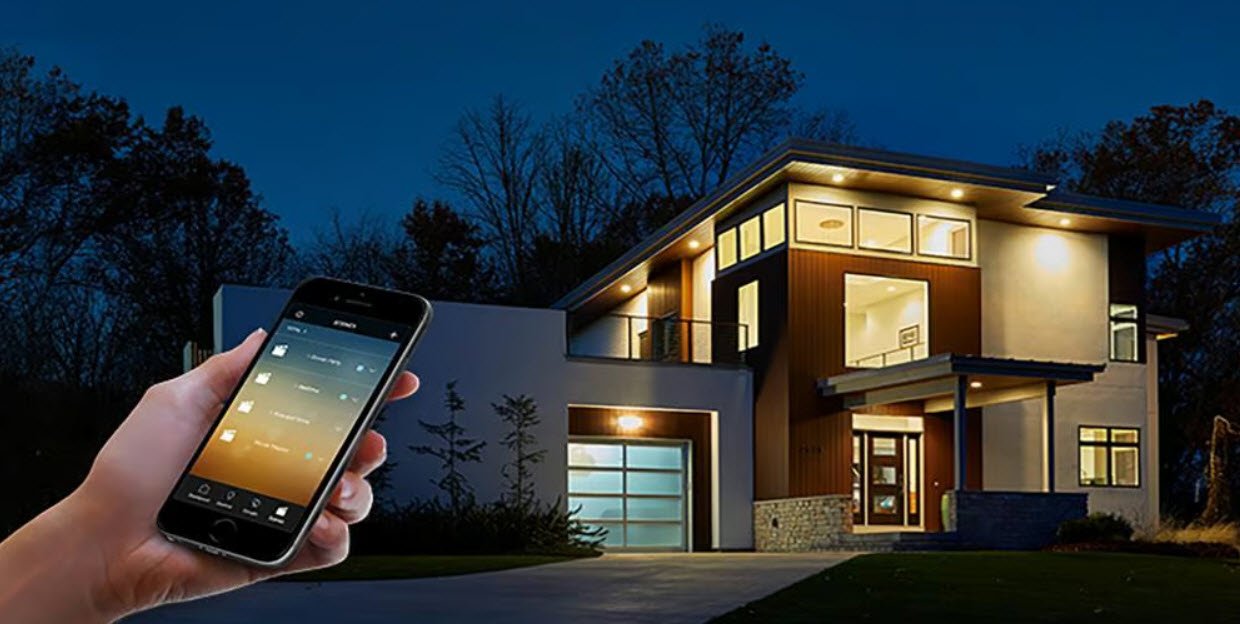 9. Smart Appliances
Modern kitchens often feature smart appliances such as refrigerators, ovens, and dishwashers. These appliances can be controlled remotely and may offer energy-saving features. They not only make daily tasks more convenient but also enhance the overall value of your home.
Investing in smart home features can set your property apart in a competitive real estate market. Buyers are increasingly looking for homes that offer convenience, security, and energy efficiency. Smart technology provides all these benefits and more, making it a wise choice for homeowners looking to boost their home's value.
As the demand for smart homes continues to grow, these features will not only make your property more marketable but also increase its resale value in the long run.
You may also like: